The cruising conference will have a series of keynote talks during the day. These will include:
Paul Heiney
Dave Selby
Hannah Stodel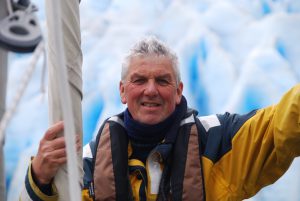 I have been lucky enough to sail for most of my life and so I know the deep sense of freedom that comes from being on the water, and the satisfaction it gives. That's why I support the Woolverstone Project, because I believe that kind of experience should be for everyone to enjoy irrespective of the hurdles nature might have put in the way.
You don't have to cross oceans to reap the rewards. For many of the people the Project helps, getting themselves by their own efforts and skills from one side of a reservoir to the other, is achievement enough.
I have seen people return from such trips, and even though they might not be able to speak the words to express it, the look of triumph on their faces says it for them.
We can all help to provide the unique satisfaction that comes from time spent on the water, and so I hope you will join me in supporting this Project where, on a weekly basis, lives are transformed.
Paul Heiney